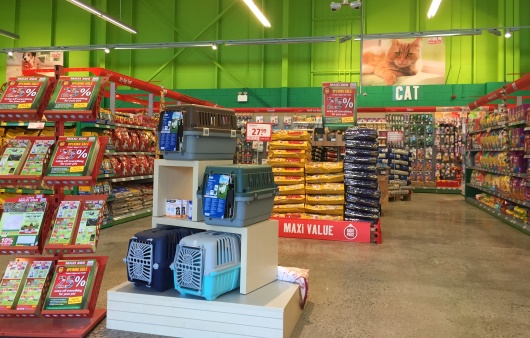 Maxi Zoo at the Newbridge Retail Park
Maxi Zoo Ireland are excited to introduce our 17th shop, which will offer a free weighing service, free microchip checking plus plenty of advice and assistance regarding your pet's personal nutrition needs.
Maxi Zoo Pet advisors are highly trained in animal nutrition and welfare. As pet owners ourselves, we understand how much happiness your pet brings you. We will work with you to ensure your pet has a healthy, happy, fulfilled and fun life!
Maxi Zoo boasts an impressive line of exclusive products, designed by pet lovers for pet lovers. Call in today to learn more.
We have ample free car parking, and with over 7000 products, we really do know what makes pets happy!